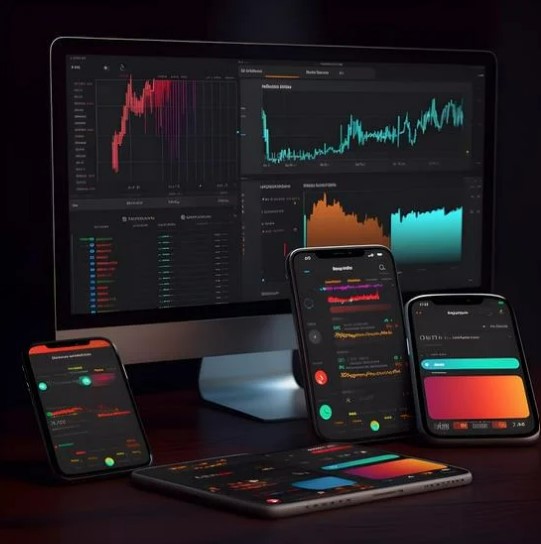 As liquidity providers, you need to offer the latest and most demanding forex trading platforms that enable clients to execute their trades seamlessly. The key to successful forex trading is a fast and seamless trading platform.
This blog lists the top 5 forex trading platforms you must consider as a liquidity provider to offer the best trading experience to your clients.
What is a Forex Trading Platform?
A forex trading platform is a specialized software interface forex brokers use to provide traders with access to the foreign exchange market. These platforms offer real-time market data, charting tools, and order execution capabilities and often support automated trading strategies.
Traders use these platforms to analyze currency pairs, place buy and sell orders, and manage their trading portfolios, making them essential tools for participating in the dynamic world of forex trading.
5 Best Forex Trading Platforms for Seamless Trading
These platforms offer a range of features, cutting-edge technology, and a user-friendly experience, making them the go-to choices for traders and the preferred options for brokers.
MetaTrader 4 (MT4)
MT4 is a well-known forex trading platform lauded for its user-friendly interface and advanced technical analysis tools. MT4 is a popular trading platform that provides automated trading support through Expert Advisors (EAs). This feature enables traders to test and implement their strategies.
Novice and experienced traders alike prefer MT4 due to its reliability, the availability of a vast library of custom indicators and scripts, and its widespread use. Moreover, brokers favor it because of its popularity and reliability, as well as the large community of traders and developers associated with it.
Register as a Liquidity Provider with us and get a top ranking for using MT5 as the best Forex trading platform.
MetaTrader 5 (MT5)
As the successor to MT4, MetaTrader 5 (MT5) is designed to take trading to the next level. Traders can access a variety of financial instruments, including forex, stocks, and commodities.
Traders looking for a diversified portfolio are attracted to MT5 due to its improved charting and analysis tools. Brokers prefer MT5 for its versatility and the ability to offer a comprehensive array of assets. It makes it a popular choice for traders who want to explore various markets.
cTrader
cTrader shines with its transparency and seamless order execution. The platform offers advanced charting capabilities, Level II pricing data, and a sleek user interface.
Traders appreciate cTrader's intuitive design and direct market access, which ensures lightning-fast trade execution. Brokers prefer cTrader due to its strong emphasis on fairness and efficiency, attracting traders looking for a more transparent trading environment.
NinjaTrader
NinjaTrader is the go-to platform for traders focusing on futures and forex markets. It provides robust charting and analysis tools, with the added advantage of developing custom indicators and trading strategies.
NinjaTrader caters to traders who seek highly customizable trading experiences and algorithmic trading capabilities. Brokers appreciate NinjaTrader for its appeal to more advanced traders and its wide range of customization options.
Vertex
Vertex is a renowned name in the forex trading industry for its exceptional stability and reliability. The platform offers advanced charting features and a customizable interface, which makes the trading experience seamless and hassle-free.
Brokers prefer Vertex due to its robust performance and the assurance of providing their clients with a dependable platform. Vertex is an excellent choice for traders who value stability and precision in their trading activities.
The Bottom Line
Although MT5 wins among all other trading platforms, Forex traders also prefer cTrader, Vertex, and Ninja Trader for their unique needs. The key to successful trading is the seamless execution of orders quickly, and these platforms are the most popular ones.
Sign Up for free to regularly receive updates and news about the industry.