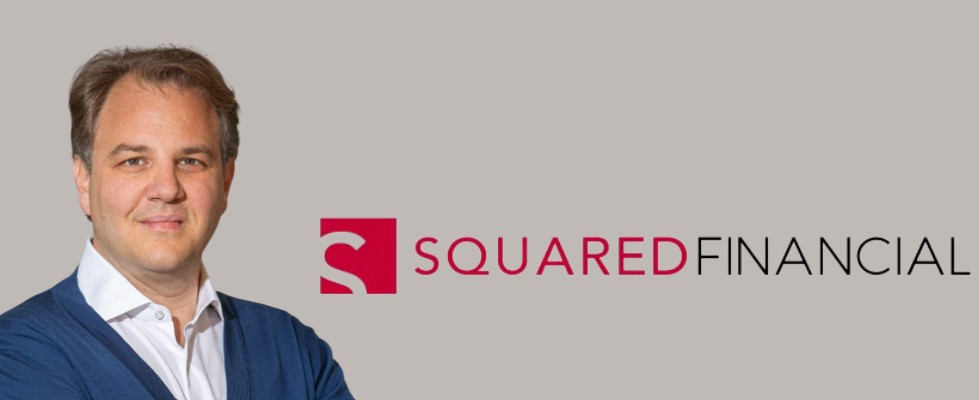 SquaredFinancial, a trailblazer in financial technology since 2005, is gearing up for an exciting growth phase by welcoming six industry-seasoned executives to its leadership team. Philippe Ghanem, Founder and CEO, recently called for talent, recognizing that people are the cornerstone of any thriving enterprise.
SquaredFinancial's new appointment of six key leaders will embrace an impressive team of industry experts who have played a pivotal role in laying the foundation for the company's revolutionary path. The company's commitment to innovation and top-tier service to investors worldwide has positioned it as a leader in the financial technology sector.
Strengthening Leadership: SquaredFinancials New Executive Hires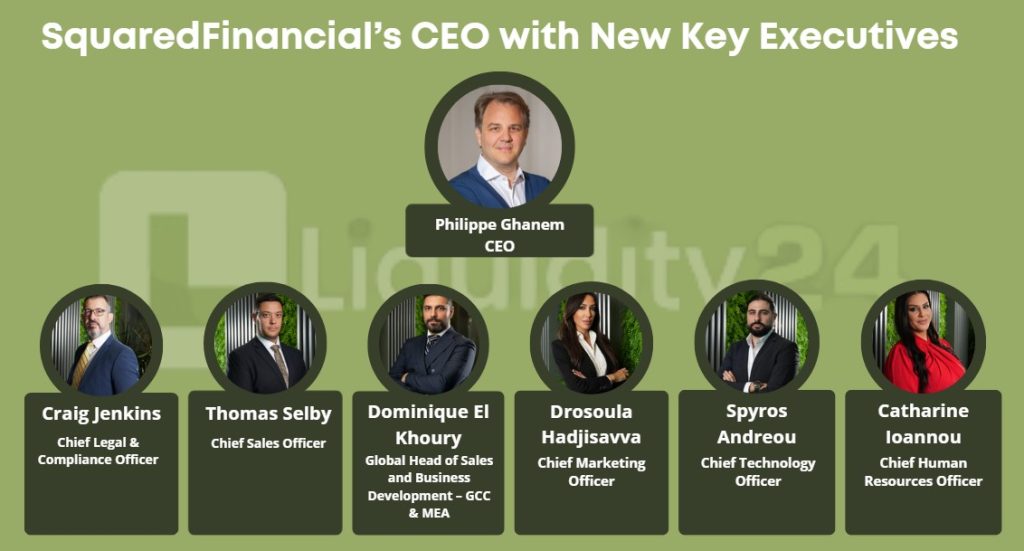 Craig Jenkins, Chief Legal & Compliance Officer
Experience: Over 16 years in Legal, AML, and Compliance.
Role: Overseeing the consolidation and health of the compliance system.
Thomas Selby, Chief Sales Officer
Experience: 15 years in sales and business development in prime FinTech and online trading.
Role: Leading the business development strategy to drive revenue growth.
Dominique El Khoury, Global Head of Sales and Business Development – GCC & MEA
Experience: 12 years in the trading industry.
Role: Spearheading the expansion of sales initiatives and business growth within the region.
Drosoula Hadjisavva, Chief Marketing Officer
Experience: 13 years heading global marketing operations across leading fintech.
Role: Redefining the marketing strategy and brand positioning.
Spyros Andreou, Chief Technology Officer
Experience: Stellar background in IT and network engineering.
Role: Harnessing technology to optimize organizational and operational performance and security.
Catharine Ioannou, Chief Human Resources Officer
Experience: Proven expertise in human resources, talent acquisition, and advancement.
Role: Steering efforts to create a more inclusive workforce, nurture loyalty, and foster a culture of merit and excellence.
A Strategic Vision for the Future
Philippe Ghanem expressed his enthusiasm for the new additions: "People are catalyzers of growth and drivers of innovation. I'm happy to welcome these new forward-thinking minds." The CEO highlighted the significant milestone for SquaredFinancial and emphasized the deep responsibility towards stakeholders as the company enters a new chapter.
The rapid growth witnessed by SquaredFinancial over the past few years has brought forth new challenges and opportunities. The company is well-positioned to seize them, committed to supporting customers with passion, professionalism, and dedication.
The recently appointed executives will join the existing leadership team, solidifying SquaredFinancial's commitment to excellence and innovation in the financial technology sector.
If you are a financial service company willing to generate leads, register on our platform and get featured on our homepage.