OpenSea confirms the arrival of Solana (SOL) NFTs in the market.
Uncategorized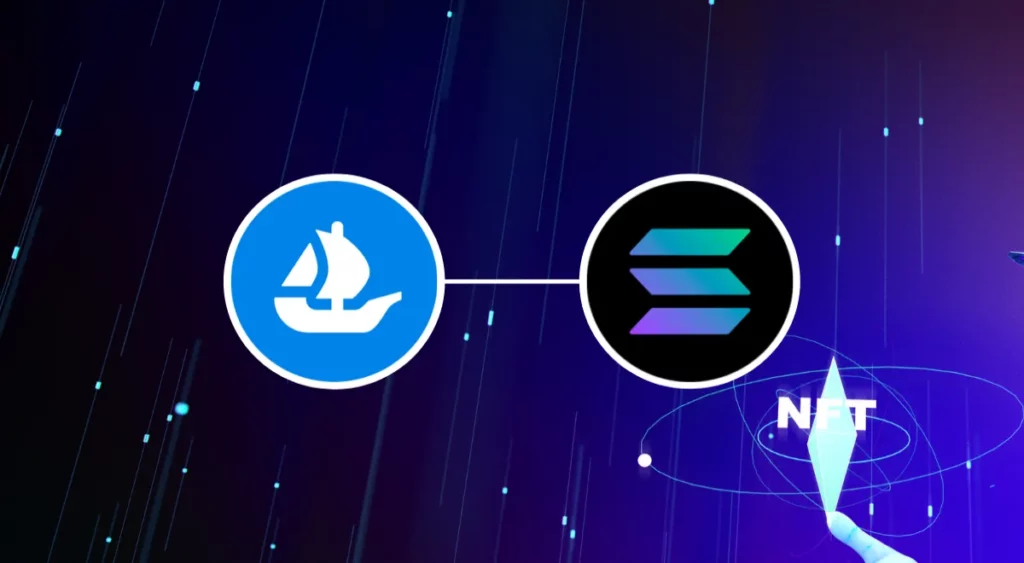 OpenSea has confirmed that Solana-based NFTs will be listed on the marketplace.
After Ethereum, Solana currently has the second-largest ecosystem for NFTs.
A well-known hacker leaked images of a possible listing of Solana NFTs on OpenSea.
The largest marketplace for non-fungible tokens (NFTs), OpenSea, has announced that NFTs minted on the Solana (SOL/USD) blockchain will now be supported. OpenSea states that Solana NFTs will be available in April, but no specific date has been provided.
Solana NFTs are listed on OpenSea.
Solana is currently the second-largest network for minting NFTs. Ethereum is in first place. The network-supported NFT collections have a market capitalization of $1.5 billion.
Solana gained popularity among NFTs last year after popular collections such as Degenerate Ape Academy, Solana Monkey Business, and Aurory were minted on the network. Because of its fast speeds and low fees, the Solana network has grown in popularity among developers. When compared to networks like Solana, this is a significant advantage for the network.
The Solana Monkey Business NFT collection was among the platforms that expressed interest in Solana NFT integration on OpenSea via Twitter. Portals, a Solana blockchain-based metaverse platform, also tweeted that it "can't wait for portals to be listed on OpenSea."
OpenSea currently focuses on Ethereum NFTs, and its monthly trading volumes for these NFTs are in the billions of dollars. NFT trading volumes on OpenSea surpassed $5 billion in January. Given that the rest of the crypto market was collapsing at the time, this was a notable high. OpenSea raised $300 million in a Series C funding round the same month, bringing its valuation to $13.3 billion.
Solana NFT leaks on OpenSea
Following leaks on social media, OpenSea confirmed the listing of Solana NFTs. Jane Manchun Wong, a well-known hacker and blogger, mentioned Solana and the Phantom wallet on the OpenSea website.
Earlier this week, the hacker mentioned that the Solana NFTs' debut on OpenSea was approaching. She claimed to have discovered a "Solana Beta" logo and support for the Solflare wallet on the marketplace. Other users reported being able to connect their Phantom wallets to OpenSea.
Following the leaks, OpenSea released a teaser image of the most popular NFTs on Solana. Among these NFTs are the Degenerate Ape Academy, Solana Monkey Business, Aurory, and others.