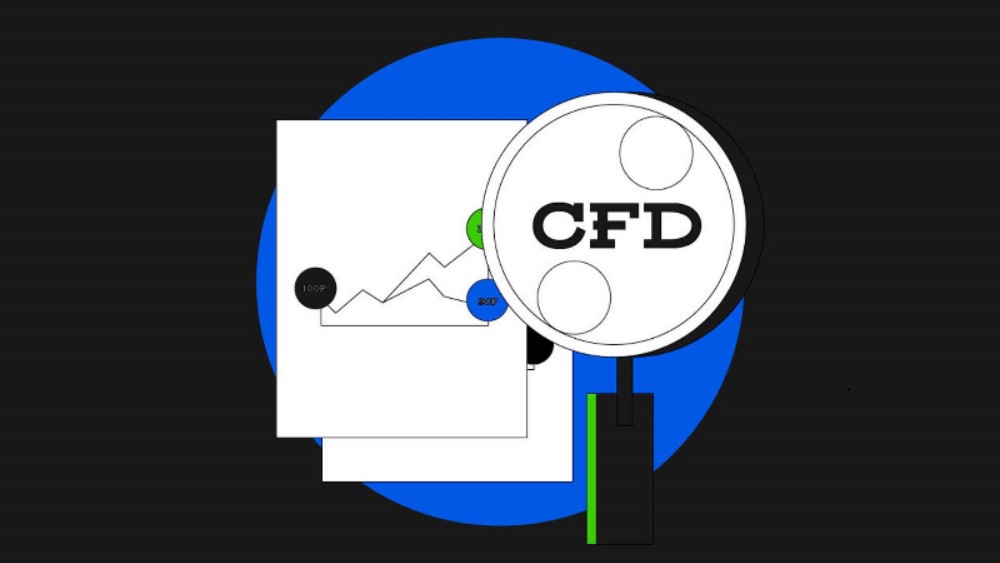 Access to reliable CFD liquidity providers is a crucial element of successful CFD trading. CFD trading is a popular and dynamic form of financial trading that enables traders to speculate on the price movements of different assets, such as stocks, currencies, commodities, and indices, without actually owning them.
In this blog post, we'll explore the importance of CFD liquidity and introduce the top 5 CFD liquidity providers.
CFD Liquidity: How it Works?
CFD Liquidity refers to the ease of buying or selling CFDs without affecting their prices significantly.
High liquidity means there are numerous buyers and sellers for a particular CFD instrument, resulting in narrower bid-ask spreads and seamless trading execution. On the contrary, low liquidity can lead to wider spreads and slower order execution, making trading more challenging.
In simple terms, the number of participants in the market decides the liquidity of a CFD. High liquidity implies more market participants, while low liquidity indicates fewer participants. The former usually offers better trading conditions, and most traders favor it.
Top 5 CFD Liquidity Providers
Now, let's introduce the top 5 CFD liquidity providers:
GBE Prime
GBE Prime is a renowned liquidity provider known for its reliability and transparency. Many CFD traders prefer them for their wide range of assets and competitive pricing.
GBE Prime offers brokerage companies servers in London, New York, and Tokyo, ideal for selecting the best location for their connections. It covers liquidity for over 10 trading pairs, with tight spreads and low commissions as core advantages. GBE Prime also offers liquidity for 250 products, including crypto CFDs, FX, metals, and commodities.
Lmax
Lmax is a comprehensive solution provider in the financial industry, offering CFD liquidity services. Their innovative technology and deep liquidity pools make them a notable choice for CFD traders seeking a stable and efficient trading environment.
isPrime
isPrime is another top CFD liquidity provider that offers a wide selection of assets and trading tools. Their extensive network of liquidity partners ensures competitive pricing and smooth order execution.
IS Prime provides FX, bullion, and Index Swap liquidity through Fortex's platform and solutions. IS Prime, operating as a Prime of Prime, offers aggregated pricing primarily sourced from top-tier institutions and conducts settlements through its bank Prime brokers.
B2Broker
B2Broker is a prominent player in the financial technology industry, offering a range of financial services, including liquidity solutions. The company is known for its dependable and flexible liquidity offerings.
X Open Hub
X Open Hub is a liquidity provider that leverages technology to offer access to a wide range of assets. The company is renowned for its commitment to transparency and fair trading conditions.
They offer brokerage businesses access to over 3000 instruments and deep institutional liquidity pools. When it comes to CFD contracts on cryptocurrencies, they provide liquidity for pairs involving Bitcoin, Ethereum, Litecoin, Ripple, DASH, EOS, and Stellar.
How to Choose the Right CFD Liquidity Provider?
Selecting the right liquidity provider is essential for a successful trading experience. In order to make a well-informed decision, it is important to take into account the following factors:
Regulation: Ensure that a reputable financial authority is regulating the provider.
Liquidity Pool: Assess the provider's liquidity sources and the number of assets available for trading.
Pricing: Look for competitive pricing and tight spreads.
Technology: Check for reliable trading platforms and technology infrastructure.
Customer Support: Evaluate the provider's customer support and responsiveness.
Customization: Consider whether the provider can tailor their services to your specific trading needs.
Final Words
CFD liquidity is a critical component of successful trading, and choosing the right liquidity provider can significantly impact your trading experience. Find the right CFD liquidity provider on our platform with a higher credibility rating.