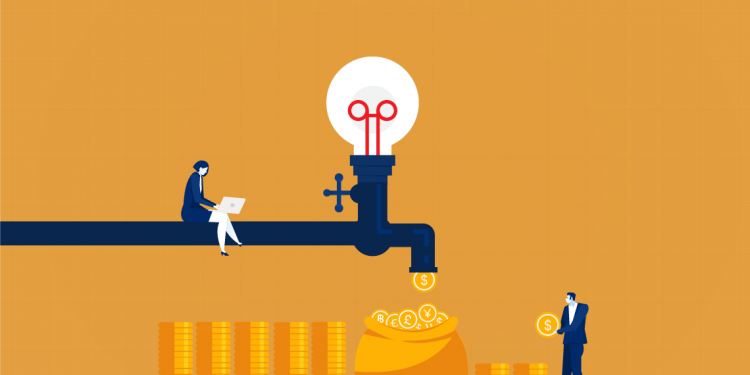 Understanding the term "liquidity" is essential for understanding what liquidity distribution in FOREX trading is. An in-depth explanation of how liquidity works will provide you with the knowledge you require.
Distribution of Forex Liquidity
It refers to the ability to buy and sell a currency pair without having a significant impact on its exchange rate in FOREX trading. As a result, a currency pair is considered to have a high level of liquidity when it can be easily bought or sold and there is a significant amount of trading activity for that pair.
The presence of a liquid market is one of the prerequisites for profitable trading. Everything from the bid-offer spread to trade execution is affected by market liquidity. It is significant because it influences how quickly you can open and close positions. As a result, as a broker, you must have access to the largest available liquidity pool in order to meet the needs of your traders. This leads to the question of where FOREX brokers get their liquidity.
Where Can FOREX Brokers Find Liquidity?
FOREX brokers get liquidity from FOREX broker liquidity providers. Market brokers or institutions act as professional market makers, working on both ends of currency transactions, are referred to as liquidity providers.
Central banks, major commercial and investment banks, hedge funds, foreign investment managers, FOREX brokers, retail traders, and high net worth individuals are among the market participants who provide liquidity to the FOREX market.
The top liquidity providers in the foreign exchange market are known as Tier 1 liquidity providers. These are the largest investment banks with large FOREX departments that provide buy/sell quotes for the FOREX pairs in which they trade.
Individual traders do not have direct access to Tier 1 liquidity providers. Their FOREX market access will be provided by an online FOREX broker, who will typically use at least some Tier 1 liquidity providers to fill the majority of their orders and will typically access an ECN/STP network to execute trades.
To obtain better dealing rates and spreads, FOREX brokers typically connect with a number of liquidity providers. As a result, they are able to offer their customers the best price available from multiple liquidity providers.
How to Find a FOREX Liquidity Provider
Those looking for a liquidity provider should consider the overall package on offer in terms of assets and type of liquidity. The liquidity provider must provide multi-asset liquidity as well as access to the FIX protocol and historical data. Furthermore, a nominated account in multiple currencies should ideally be an option.
Another important factor to consider is market depth. This provides information about the liquidity and depth of a specific currency. The higher the number of buy and sell orders at each price, the higher the market depth. A liquidity provider should be able to provide offer quick trade executions with re-quotes or slippage, especially during times of high-impact market news.
A liquidity provider's price offering must include competitive spreads, low commissions, and swaps with no compromise on either side.
Liquidity providers should be regulated in the same way that brokers are to ensure they are following industry best practises and have a prime broker backing them up.
Finally, a reputable liquidity provider should be able to provide an automated and robust reporting system that allows them to comply with regulatory requirements and implement FIX protocol and other APIs, MT4/MT5 bridge connections, and FIX bridges.
FOREX Liquidity Provider B2Broker
As previously stated, Tier 1 liquidity providers are the top liquidity providers in the FOREX market. B2Broker, a technology provider, is a liquidity provision expert, offering single and direct market access to Tier-1 FX liquidity venues with unrivalled levels of technology, deep liquidity, and speed of execution at ultra-competitive trading costs.
B2Broker is ranked as one of the industry's Top 10 Best FOREX liquidity providers, providing an easy-to-implement solution for brokers with access to over 800 trading instruments and 7 asset classes on a single multi-currency account.
B2Broker continues to expand its liquidity distribution, currently aggregating and distributing liquidity through a number of distribution systems, including OneZero, PrimeXM, AMTS, B2BX, Fix API, Bridge MT4, Gateway MT5, WL/GL & MT4/MT5, and WebSocket API.
In just 5 minutes, brokers and white label partners can connect to our liquidity pool via FIX API and gain access to the industry's deepest institutional liquidity pools, super-tight spreads, and more. Please contact us right away.